Get A Quote - Fab-Cut
®

Systems

"Custom Fabricated CNC Plasma Cutting Systems To Meet Your Everyday Needs"
Fab-Cut

®

Systems
Canadian Head Office
1585 Centennial Drive
Kingston
,
ON
K7P 0K4
CANADA
USA Head Office
22495 Fisher Road
Watertown
,
NY
14132
USA
International Toll Free:

1-844-575-4500

Canadian Local:

613-389-7761
Problems submitting the form? If you have any problems submitting this form, please check first that required fields are filled in. If they are and the form still does not submit, we would appreciate being notified at rene@fab-cut.com. Thanks for your help in making this better!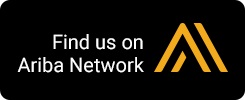 Fab-Cut
®

Quote Form

The Fab-Cut® CNC plasma cutting table to meet the needs of our large variety of customers. Fab-Cut® can provide CNC Plasma cutting tables for most welding, machining, fabrication, agricultural, HVAC, equipment, router, pipe, sheet metal, body & cabinet shops.
---
Ordering from Fab-Cut

®

? Each month our customers get a chance to win!
When you order new plasma consumables (parts) from us, your name will be entered into a draw. One lucky winner will be picked each month to receive a cool Fab-Cut® shirt, hat and coffee mug.
On December 31st, we will pick from all orders throughout the year. The winner will receive the grand prize of $1000 in Visa prepaid cards!
What Our Clients have said
We are customer-focused and strive for complete satisfaction every time! Here's what some of our clients have said about us.
Add your own review!